Élevé Danza ship takes the audience into an amazing experience.
Rising from chaos
Barragán's Atlantis and his Expedition, the HMS-Beagle of Fitz Roy and Darwin, Star Trek's Enterprise: every expedition needs an iconic ship.
Élevé Danza's new show has its own ship: Supernova, a quadcopter that will stage breathtaking choreographies and will lead spectators into a magical adventure where we will rise from chaos together.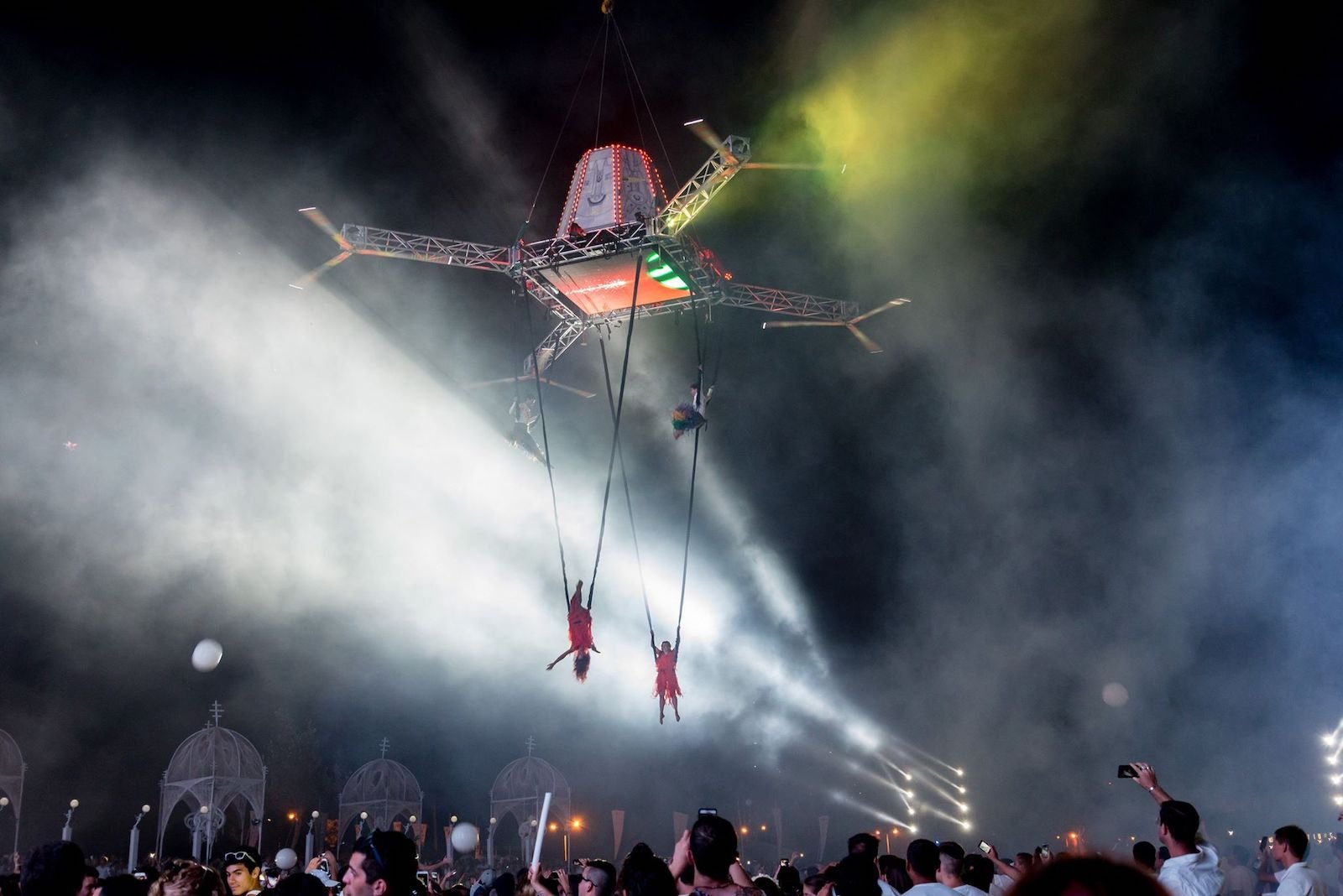 Supernova elevates over 50 meters high, powered by a hydraulic crane.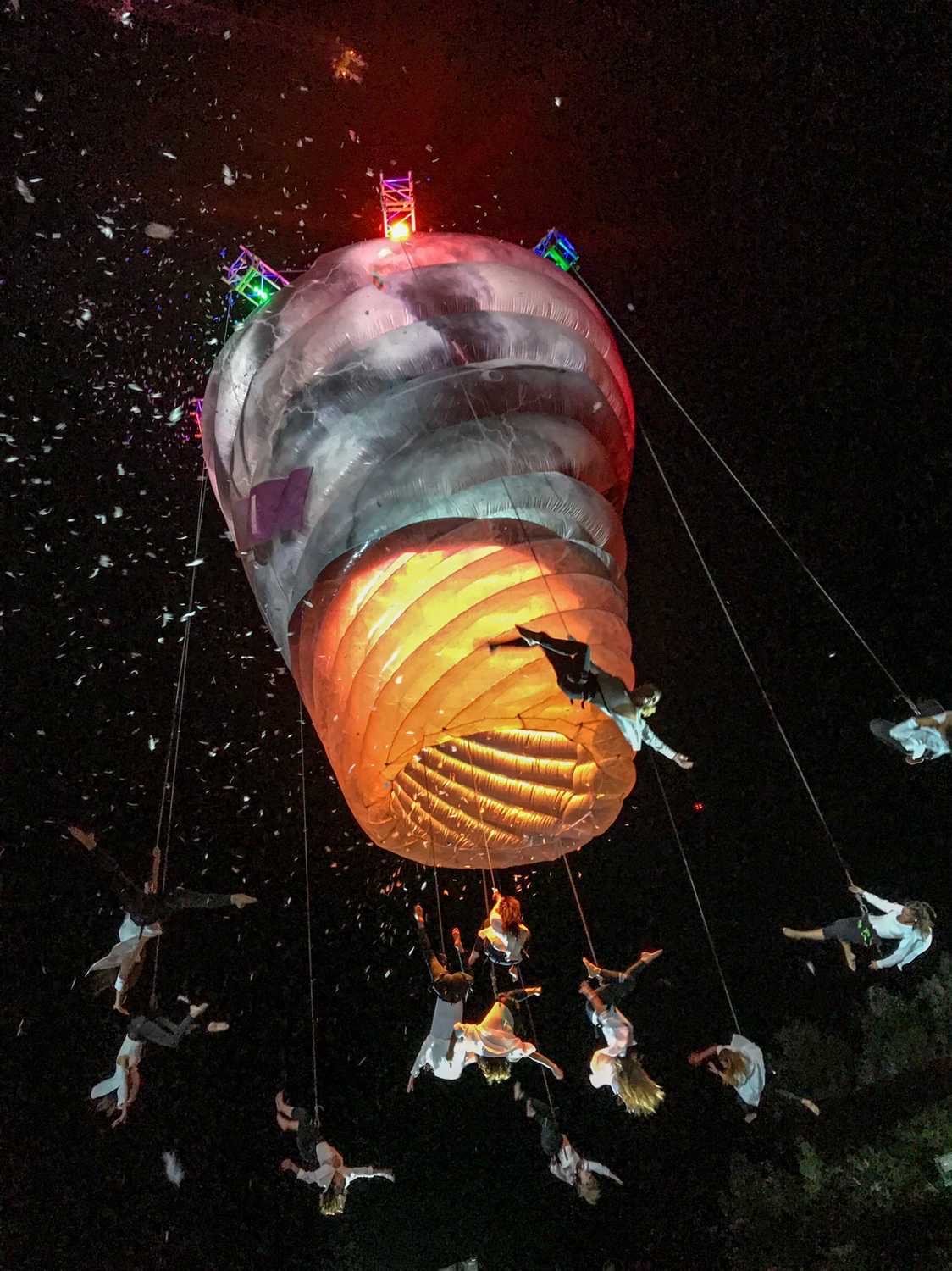 All human senses in a chaotic and dark raid
Rising from chaos is the motif. An apocalyptic context triggers a show where the audience is also the protagonist. Supernova rises and appears as an alien visit. In the mainland, the crowd experiences confusion resulting from sensing something unexpected and not quite comprehensible.
Supernova involves all the senses
Vertical dance on Screen
The show includes a projection over a large-scale screen suspended in the air. Two performers, equipped with wireless movement sensors, run a vertiginous race over building roofs and rooftops in a large city.
Witnessed by the audience, everything under their feet collapses. Grey prevails and chaos turns into ruins. Then calmness comes together with the rebuilding message.
Inflatable Structures
With the aim of taking the audience by surprise, the company, jointly with a team of creatives and engineers, has developed large scale inflatable structures. In this show, a 12-meter high twister releases snow effects while carrying 20 performers at 50 meters high.