The only structure worldwide of flying chairs suspended from a crane.
Different from everything else
SkyDreamer is the new attraction in Élevé Danza company. It is the only structure of flying chairs in the world suspended from a crane arm. An original and revolutionary action that makes the audience feel as the main characters of an unforgettable experience.
The structure rises and spins by using a crane that carries 24 people at a time in an adrenaline-filled experience, with guaranteed safety measures and permanent assistance from Élevé's staff in each flight.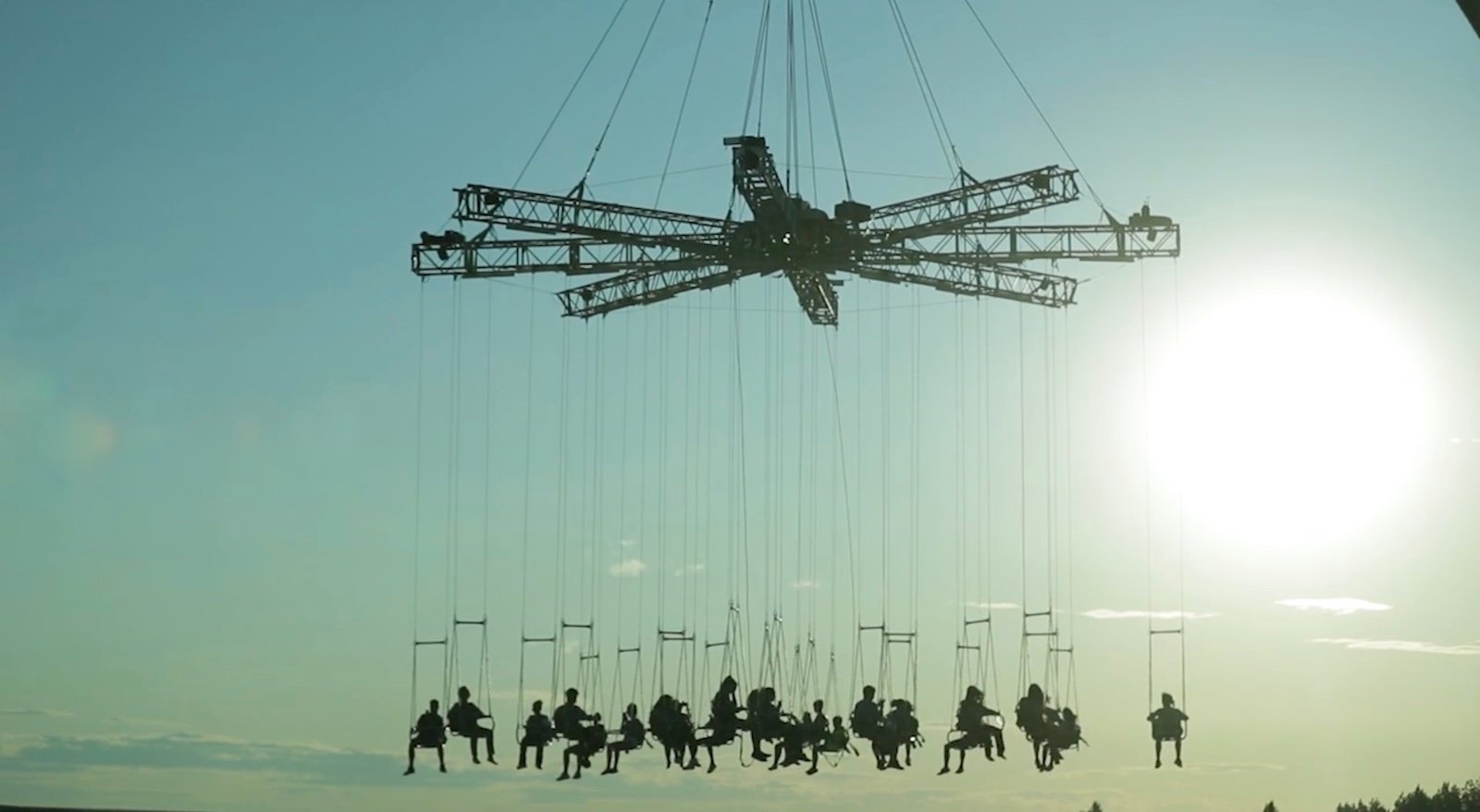 24 people per flight in a structure designed and manufactured by Élevé Danza.
An action leading any event
Suspended over 50 meters high and ongoing movement, Élevé SkyDreamer's structure issues video footage and 3D effects that are visible from far away. Its versatility turns it into a platform, a means of communication and the leading character of any event.
The panoramic views and its sun-shaped structure with air-suspended chairs are an invitation to a 360 experience. Here, sky and earth are part of a single stage that features all the senses.
Getting to know a city from the air
Customizable action
SkyDreamer's Experience by Élevé is fully developed in outdoor stages. The elevated platform provides access to visuals and panoramic views of the underlying natural landscapes. As a result, unparalleled visual records will stay embedded in our clients' minds, which they can use as they see fit.
Gathering and booking
Due to its characteristics, SkyDreamer by Élevé requires a precise schedule of booking that is to be executed in due time and form. Thus, different methods are suggested for booking management: traditional audience row, communication media or social media contests, VIP reservation, tickets system, online forms.