Culinary pleasures and emotions in the air
An action different to everything else
Gourmair Experience by Élevé is the new original and revolutionary show that involves the audience as main characters of a memorable experience. Different to everything else, and first and foremost, created to be inclusive. In small groups of 12 people, hundreds of people will be able to enjoy panoramic views, feel adrenaline and get to know the city through flying, with guaranteed safety measures and permanent assistance from Élevé's staff.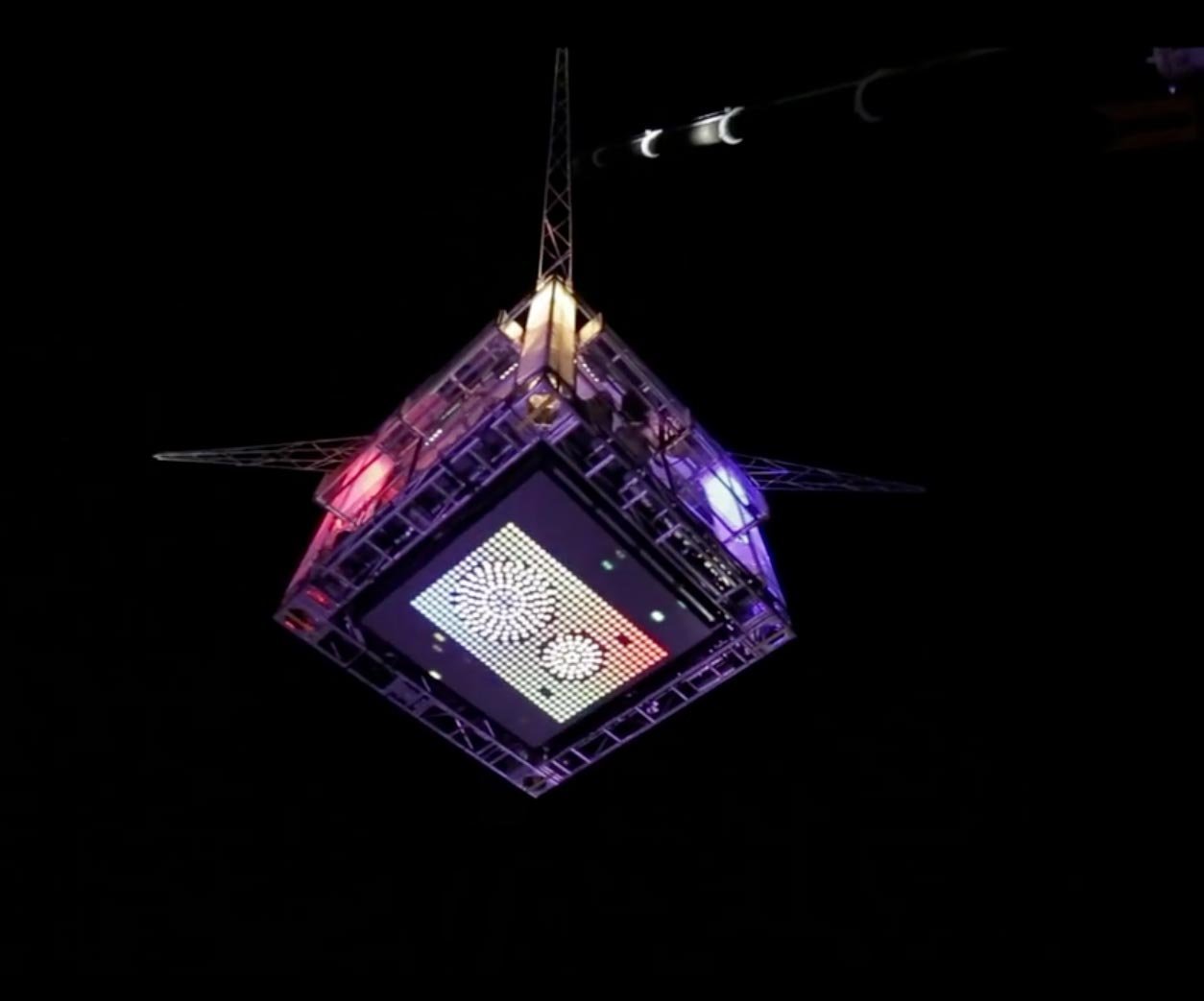 A gathering, massive, strong-impact event on national and international media.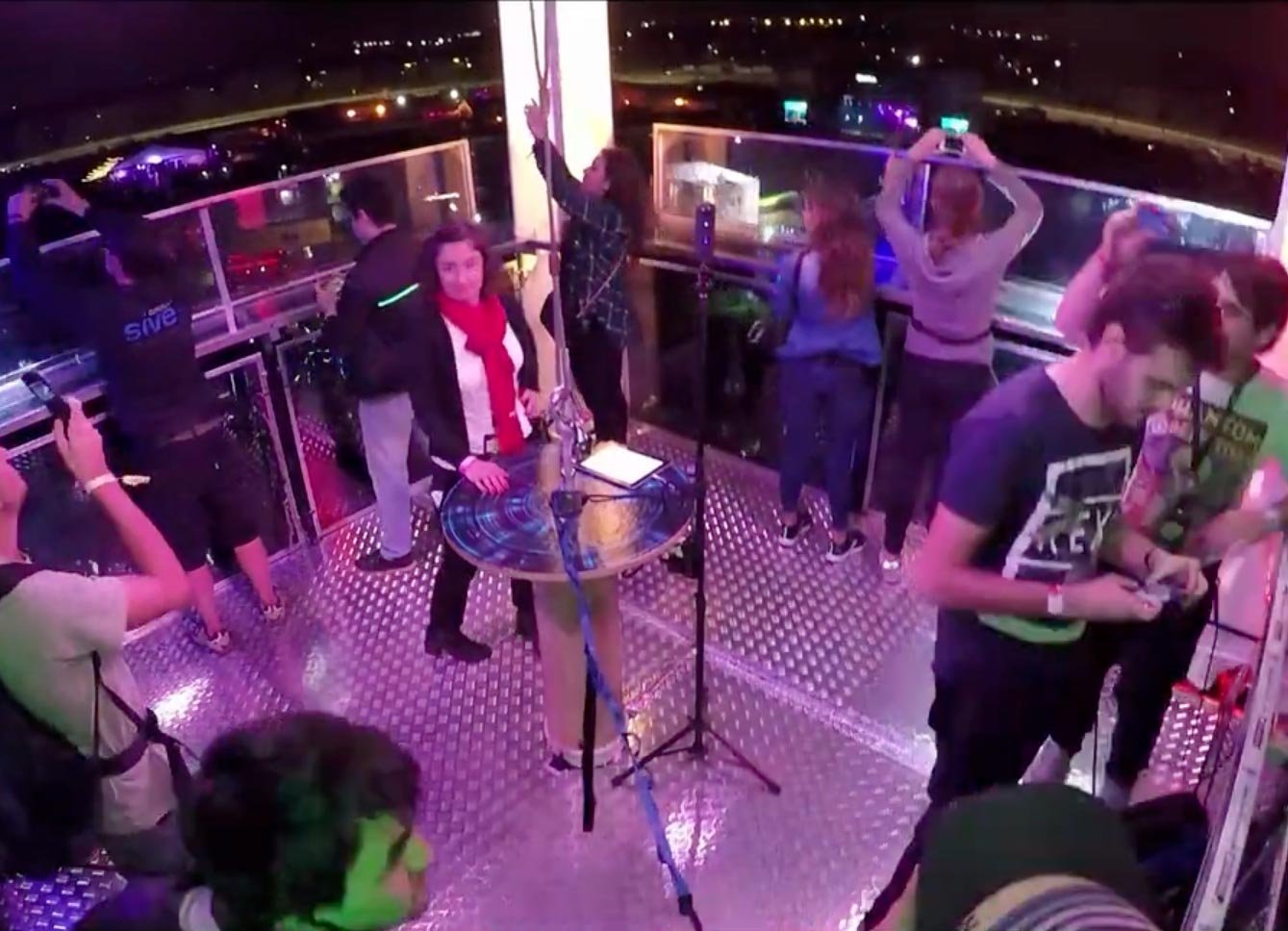 Adrenalin in the air, show on the ground.
Suspended over 50 meters high and in constant movement, the structure of Gourmair Experience by Élevé, issues video footage and 3D effects visible from far away. Its versatility transforms it into a platform, communication media and leading character of the event.
The panoramic views and its transparent structure cater for a 360 experience where sky and ground are blended into a single stage. Gourmair Experience by Élevé approaches all senses.
12 people, gourmet dishes, exclusive wines, exceptional views. Everything from 50 meters above the ground.
Gathering
In Gourmair Experience by Élevé, 12 people can participate every turn, which lasts 9 minutes: 80 people per hour on average. In a 10-hour day, a total of 800 people can enjoy the Gourmair Experience by Élevé from the platform.
Methodology
As a result of its characteristics, Experiencia Gourmair by Élevé requires a precise schedule for booking that is to be executed in due time and form. Thus, there are multiple options for booking management: VIP invitations, social network raffles, contests, amongst others.