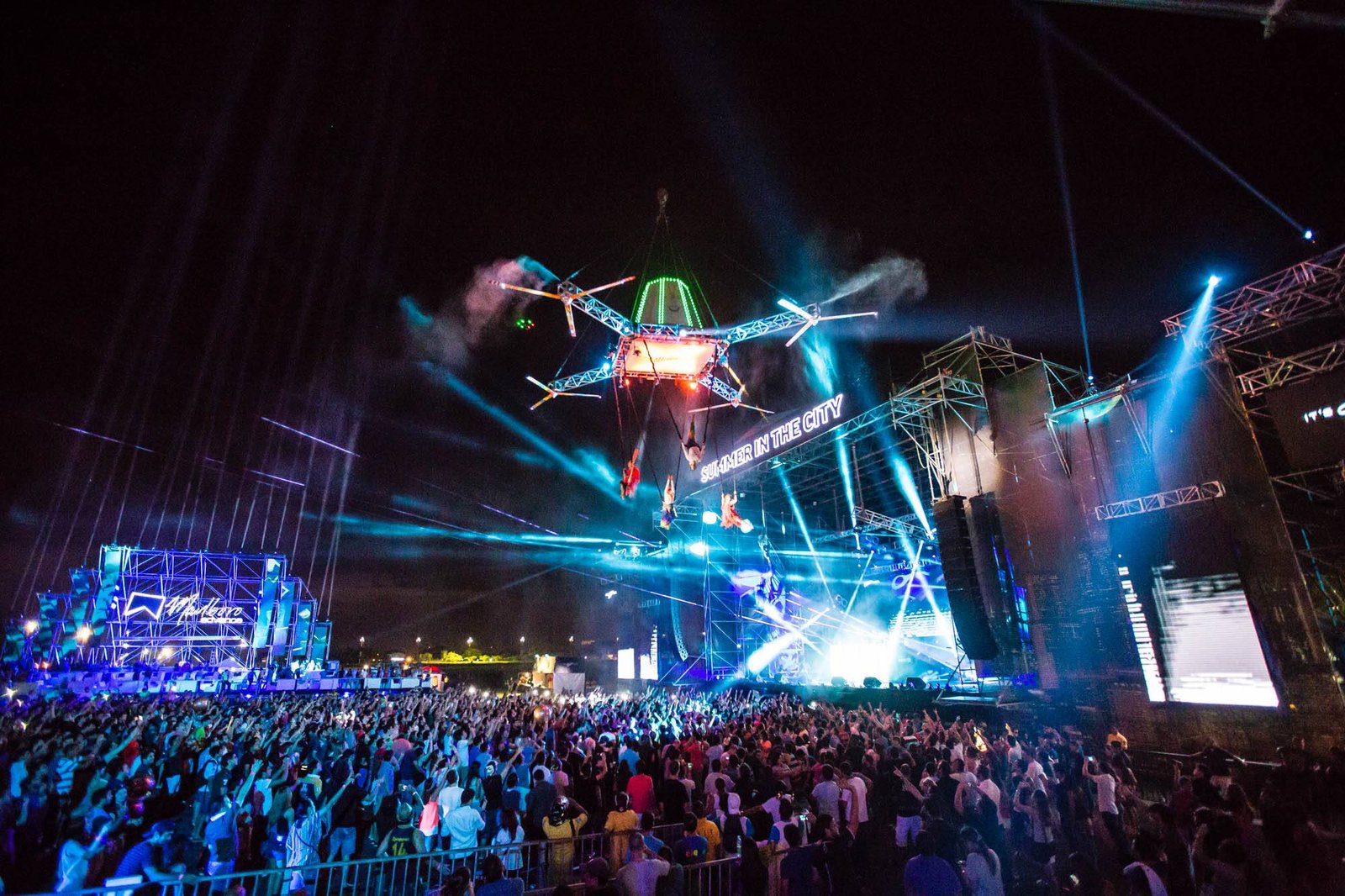 Élevé Danza, a globally renowned aerial dance company
Founded in 2009, Élevé Danza is an aerial dance art company acclaimed across the world. With hundreds of shows and unique structures, it boasts the Guinness record for the world's highest suspended structure.
It is a truly original artistic expression. An aerial dance company that does not settle with rhythm and movement, and takes them into heights to create an unforgettable show.
Attaining this requires constantly crossing boundaries, seeking inspiration beyond imagination. This results in a mixture that links artistic expressions such as music, theater and visual arts with narrative, engineering, technology and, especially, creativity.
Élevé Danza's shows cater for mass audiences. Scripts without language that stimulate the senses and magnificent technical deployments joined with parallel activities that complement an experience that stays embedded in your memory. Because attending a show by Élevé Danza is quite an experience. A surprising event that is later commented on, going over flashes of everything spectators experienced.
Founded in 2009, the company has performed on stages in Europe, Chile, Uruguay, Paraguay and Argentina. In 2016, it beat the Guinness World Record as the highest suspended stage in the world. Élevé Danza's track record and originality is celebrated and acknowledged worldwide.
Horacio Olano, Company Director
A specialized aerial performer, his training began in 2000 in Buenos Aires. He founded the first aerial dance school in Madrid and delivered courses in Spain and Germany, as well as in Argentina, where his aerial dance schools for adults and children reside.