A breathtaking and renewed show that keeps the spirit: welcoming Christmas time.
With the Christmas spirit
Every December, Élevé Danza hosts a show that welcomes the Christmas season. An event that grows in attendance one edition to the next, with the aim of becoming a Christmas tradition.
When this date arrives, society changes somewhat. Christmas in the Stars by Élevé Danza takes that Christmas spirit and amplifies it, contributing to the improvement of that society.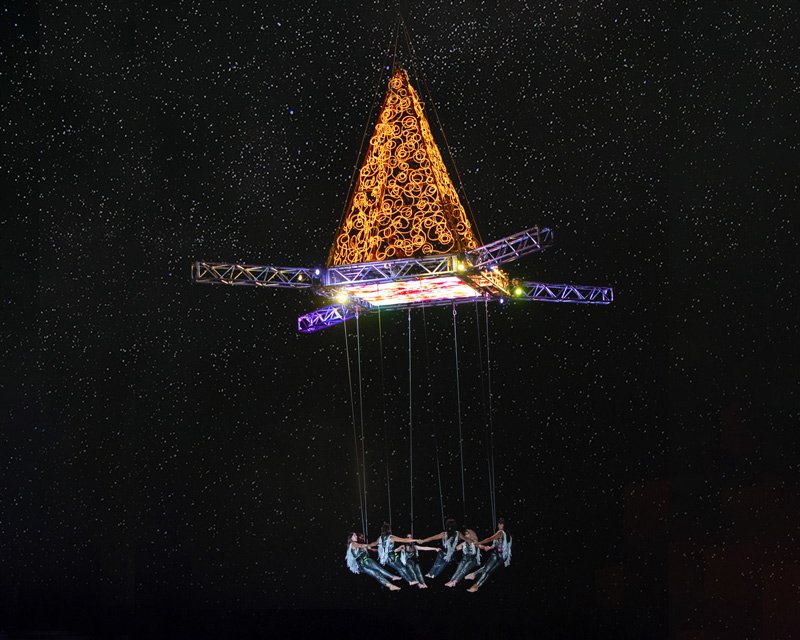 A show that stays embedded in the mind of both children and adults alike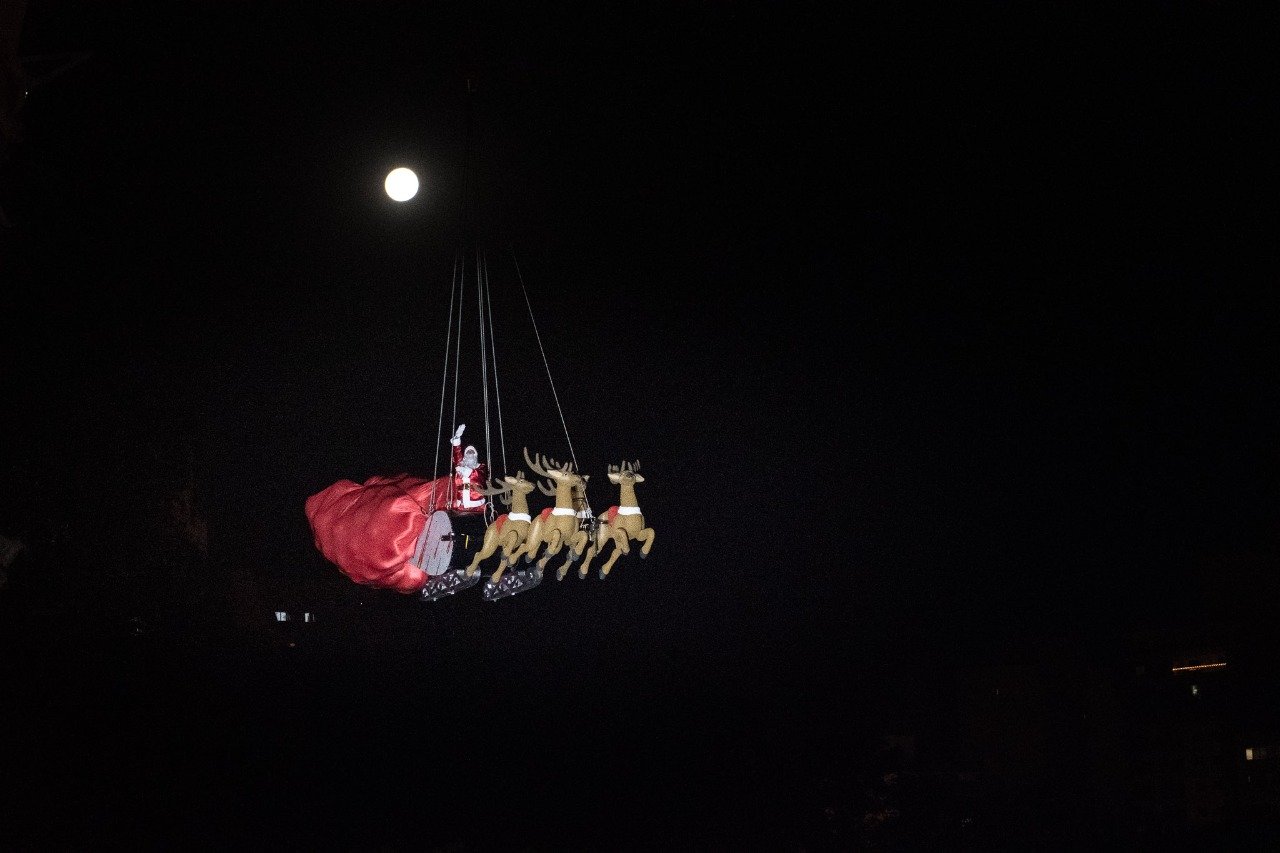 An unforgettable show
The 60-minute-long show is developed in height, with the Air TV Show structure of Élevé Danza -unique in the world- as another protagonist. The structure dresses in Christmas style with its Light Tree, supplemented with a vertical dance performance over a screen with projected images.
Christmas in the Stars is carried out in iconic spots of each locality, reinforcing their touristic potential. The show is a touristic event in itself that attracts visitors and contributes originality to their stay.
Christmas magic reaches every corner
Solidarity Action
Apart from enjoying the show, people will have the chance to show their solidarity through donations and become filled with hope by expressing their wishes. Élevé Danza joins efforts with NGOs, foundations or government offices with the aim of organizing truly useful donations and guaranteeing the right distribution of the assets attained.
Local artists
The staging in Christmas in the Stars is also an opportunity for local artists from the localities visited to show their art. Bands, solo performers, dance companies, folklore groups, amongst others, will be applauded by thousands of people.